Discipleship Resources utilizes a series of audio and video resources referred to as ABC, or Audio Bible College.
These resources are available by Clicking on the ABC Video Tab & ABC Audio Tab.
Supplemental material for the resources are provided as well.
If you have any questions about ABC ONLINE please contact us.
Listed Below Are But a Few Examples of the Many Free Audio and Video Resources Available on This Website.
NEVER STOP IMPROVING, discover discipleship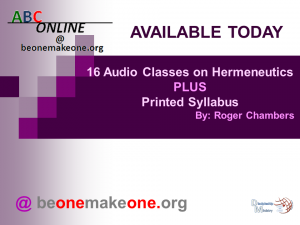 For a full Roster of all the ABC AUDIO & VIDEO Materials that are available
CLICK on the ABC ONLINE & ABC VIDEO  TABS for complete menus.
Look for more information here about Audio Bible College plus New and
Featured Sermons each week as we continue to NEVER STOP IMPROVING
this Discipleship Resource.